Check out the award winning, veterinarian recommended pet toy from De' Vora!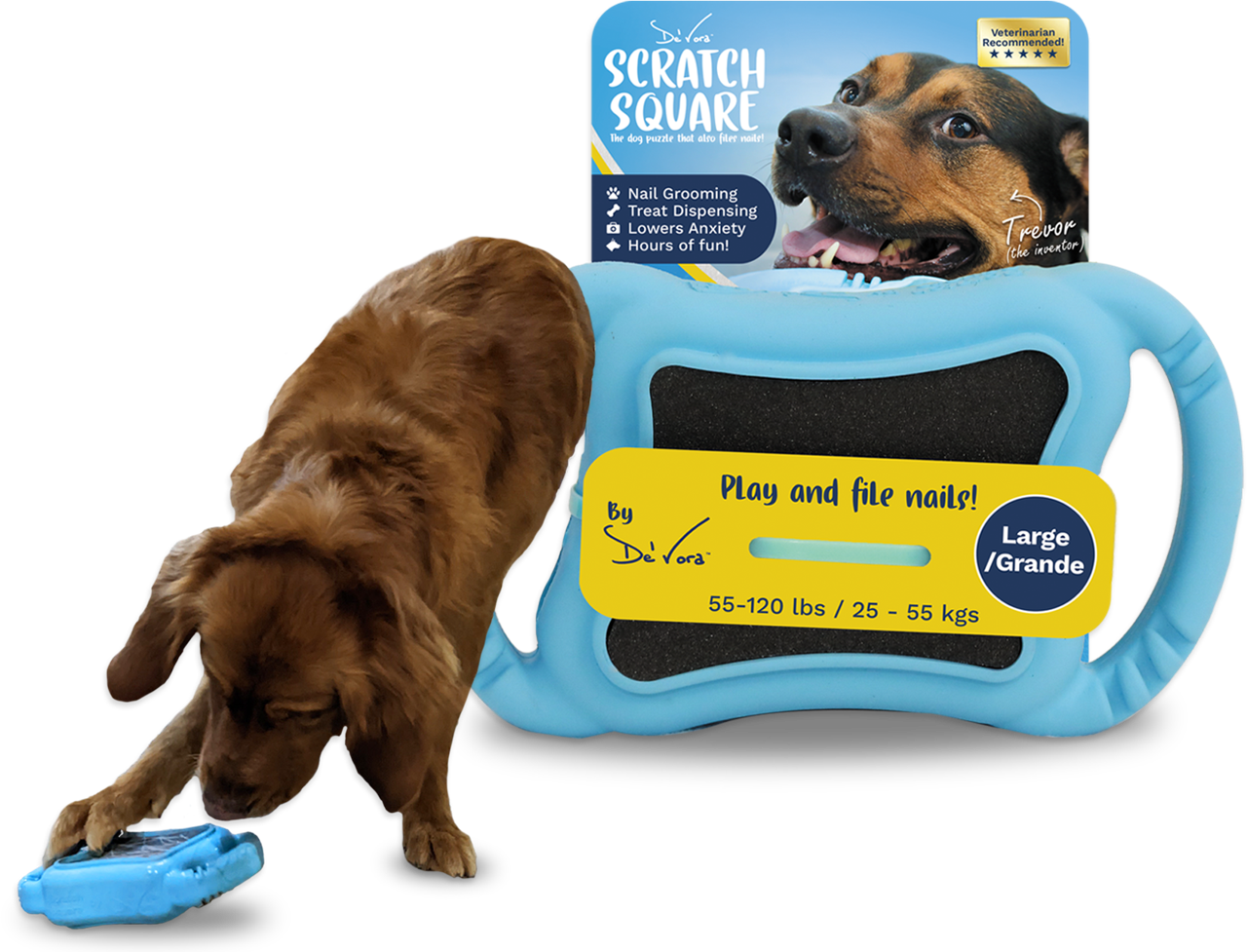 Let customers speak for us
puppy feet
he likes the feel and also tends to lick it so im assuming that it is not bad for them to lick
AMAZING!!!!!
My dog absolutely hates when I trim her nails so I have been taking her to have them done at the vets office. I saw this product and figured I'd try it out, and I'm so impressed that she actually used it enough that her nails are not sharp so now I'm just gonna make it a weekly thing for her to keep up with her nails. Seriously if you have a food motivated dog who hates nail trims this product is for you!!! Plus it's double sided so if pup flips it over you don't have to worry about it. Buy this product you won't regret it!!!
Great product….. works just as described
I bought this product yesterday. My only regret was only buying one for 4 dogs. They are going nuts over it. It works so well on the nails, and it's also helping with their stimulation. I highly recommend.
Happy puppy
Thank you! I love this product for my new puppy. She loves to eat it! Thank you🐶
The smell of banana brings my little one running over
Shipping costs very high alas
Great Product
I just recently ordered this for my stubborn 85lb Pittie who is not a fan of having his mails clipped. This product is like a dream come true, he is filing his nails on the scratch pad while working to get his treats out. I highly recommend this product to anyone that has difficulty in trimming their dogs nails on their own.
Best Small Snack
Having dogs with sensitive stomachs we have to be careful to dog treat ingredients. After many brand trials Castor & Pollux Organic PB cookies became their primary treat. Perfect for small breeds and easy on the tummy. With current supply chain issues we had to locate someone with them in stock. Not only did De'Vora have them available, the order process was fluid, easy and they kept us updated in meeting a promised delivery date. We will not go back to our original supplier. De'Vora proved to be much more efficient and timely.
Genius
We bought this at a pet expo a few months ago and we love it. My corgi is really great at puzzles but it takes her a little bit to get the treat out. When she gets frustrated she scratches it. She's terrified of getting her nails cut. We can manage to get her back paws while she's napping but she won't let us touch her front paws at all. This toy REALLY helps with that, especially with the course pads. My boyfriend was skeptical at first and feared maybe she would get bored but it's been a while now and it's still her favorite toy.
Really Helped with Nail Maintenance
I have a very nervous dog and clipping his nails was a challenge. This toy is great! It really helped file his nails to the right length. The toy was very engaging and fun!
Great scratcher toy
Provides stimulation for my dog plus gets his nails shorter in between taking him in to get them cut so we all enjoy it!
It did take us both time to figure out which treats he was willing to scratch for but once we did, he's gotten pretty good at scratching to get them out. It doesn't come out too easily if you have a fish treat, which works out perfectly.
Very clever product
My pit mix loves his scratch square, he carries it around, chews, scratches and plays tug of war. Definitely effective to file nails.
These are a hidden gem I wish I found earlier!
I have recommended these to all my friends and clients now!!! Amazing!!! I no longer have to do front nails!!
Large Kicks
I place the order and received them within days. Thank you
Epic!
Saw this thing on @lusealmanorand got it for my kids and one really is doing her own nails. The others are getting it. So happy. They hate to have their nails done so this is a blessing.
Scratch Square
I was really skeptical until I heard something in the kitchen this morning and I see my little senior dog scratching her nails off , without even being shown how to use this, all for a couple of treats. She loves it!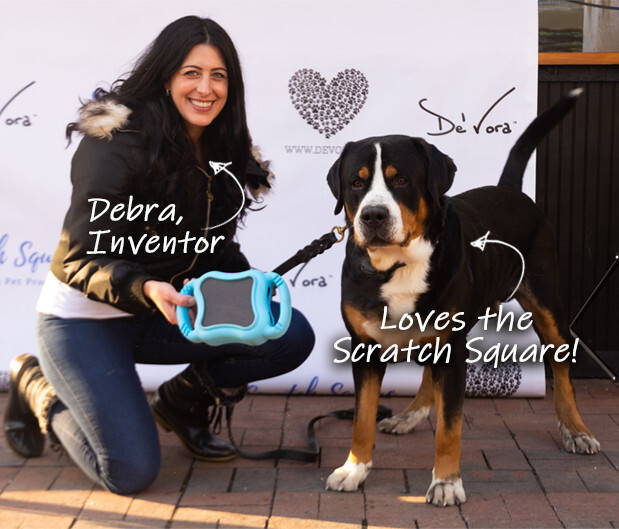 Debra created Scratch Square for Trevor in 2018, after he had a horrible experience at the groomer, which resulted in him being deathly afraid of all attempts to trim his nails.
Searching for another method, Debra learned there wasn't a suitable grooming option for Trevor without medical sedation. Debra discovered that Trevor's natural instincts would have him claw at an object to open it up.
It took 2 years of design and material testing to come up with the perfect multi-function, stress-free dog puzzle, that also trims nails.
We're proud to finally share Scratch Square with the world!