Check out the award winning, veterinarian recommended pet toy from De' Vora!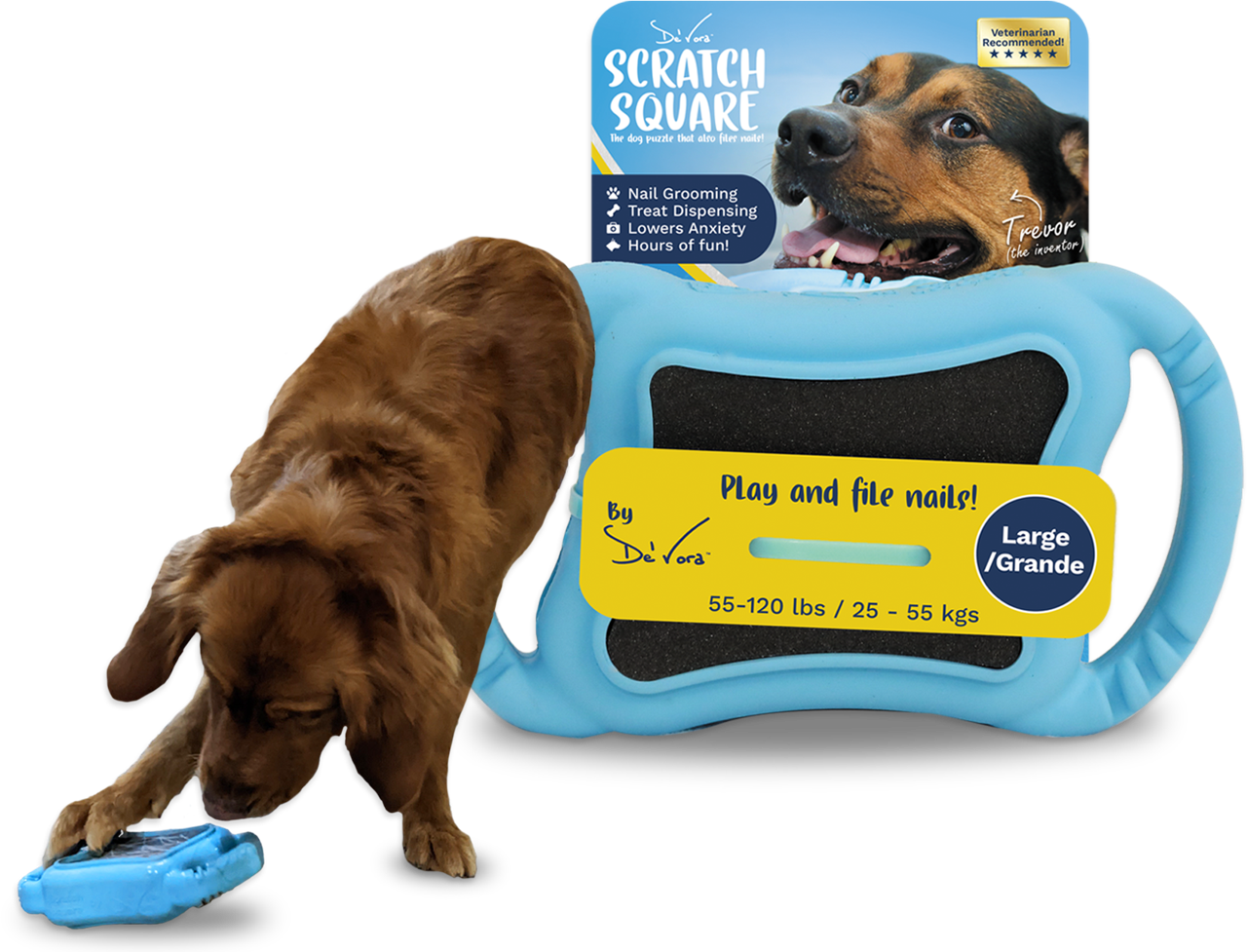 Let customers speak for us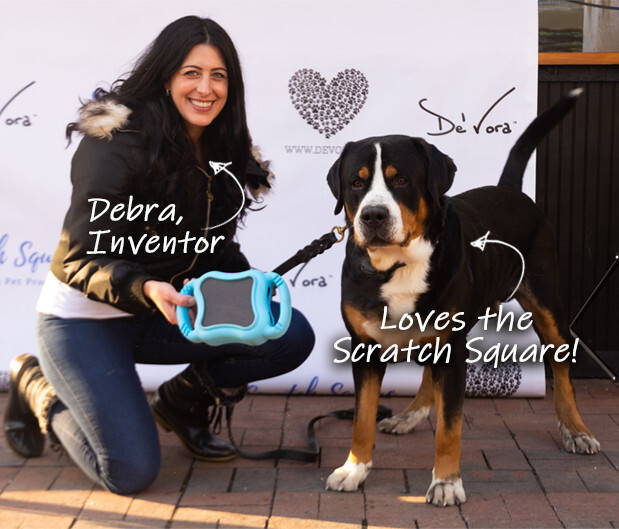 Debra created Scratch Square for Trevor in 2018, after he had a horrible experience at the groomer, which resulted in him being deathly afraid of all attempts to trim his nails.
Searching for another method, Debra learned there wasn't a suitable grooming option for Trevor without medical sedation. Debra discovered that Trevor's natural instincts would have him claw at an object to open it up.
It took 2 years of design and material testing to come up with the perfect multi-function, stress-free dog puzzle, that also trims nails.
We're proud to finally share Scratch Square with the world!